Online gift cards & merchandise
There's no need to 'hunt' for the perfect gift to spoil your loved one. Our Hunter & Barrel gift cards are available to help you celebrate any special occasion – be it a birthday, anniversary, farewell party or anything else.
You can also take a touch of the Hunter & Barrel experience home with our range of merchandise (coming soon!).
Our gift cards are available for sale online for use in any of our restaurants within the UAE.
Buy Hunter & Barrel online gift cards
Give the gift of great food, drink and good company with a Hunter & Barrel gift card. Gather by the roaring fire in celebration of the day's hunt. Replenish with a drink straight from the barrel. Share the Hunter & Barrel experience at our restaurant in Emirates Hills Dubai.
Hunter & Barrel gift cards start at $50 value.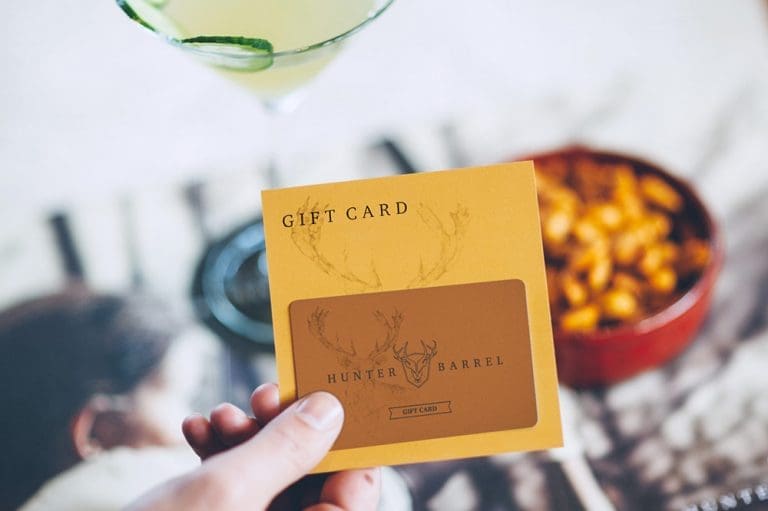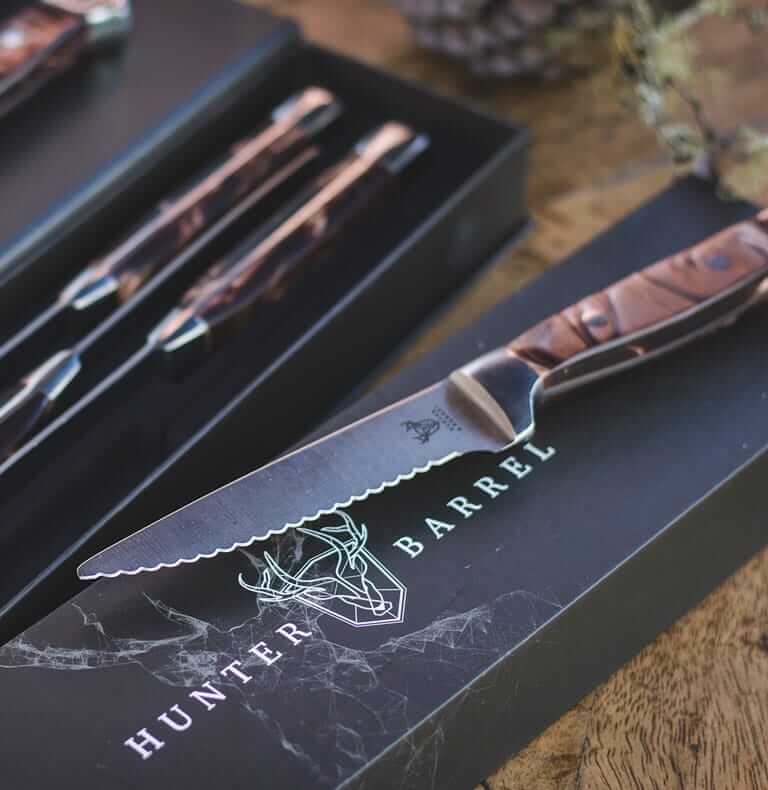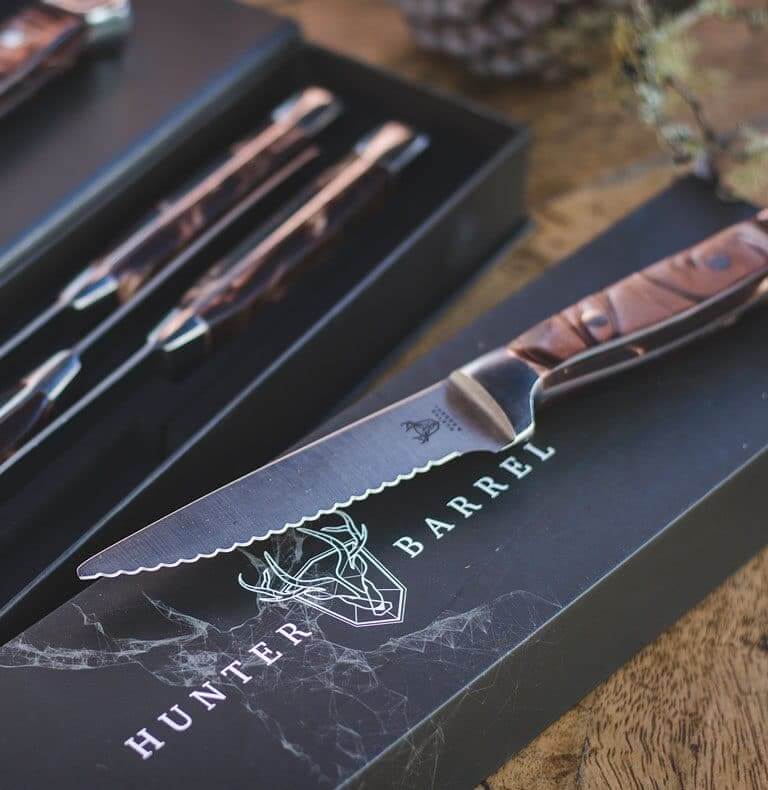 Hunter & Barrel knife sets
Bring the theatre of the feast home with you with our range of expertly crafted Hunter & Barrel merchandise.
Featuring sleek design and durable construction, our knife sets ensure cutting-edge precision to give you an exceptional culinary experience in your own kitchen. Slice and dice with ease using the knives preferred by our award-winning chefs.
Single Knife Box

$19.00

4 Piece Knife Box Set

$59.00