Hunter & Barrel gives you all the best tips for planning a memorable and stress-free birthday party. 
Find The Perfect Venue – Where to Celebrate Birthdays In Dubai 
Fortunately, we've made it very easy to choose a birthday celebration restaurant in Dubai. Hunter & Barrel offers two remarkable locations, so depending on where you're situated, you can pick between Emirates Hills and Yas Bay. Both venues combine rustic charm with contemporary sophistication, creating an inviting and vibrant atmosphere for your event. Whether you prefer an intimate gathering or a larger party, our venues can accommodate your needs and provide a unique backdrop for an amazing birthday celebration in Dubai restaurants.
Plan Ahead
We always recommend giving yourself ample time to plan and organize your birthday party. Start by creating a checklist of tasks, including selecting the date, sending invitations, and deciding on the menu. Hunter & Barrel's experienced event team is here to assist you at every step, ensuring a seamless planning process. From customizing menus to arranging decorations, we'll take care of the details, allowing you to relax and enjoy your celebration.
Choose Your Menu
Food is a central element of any great party, and at Hunter & Barrel, we offer a range of delectable options to make it the best birthday dinner Dubai. You're more than welcome to leave it up to our team of experts, but we're also available to create a personalized menu that reflects your culinary desires. Whether you prefer an indulgent feast with our signature meats and sides, or a selection of tempting canapés and finger foods, we'll ensure that the menu is tailored to your vision.
Signature Cocktails And Beverage Packages
Elevate your birthday party with our selection of signature cocktails and carefully curated beverage packages. Our experienced mixologists can craft unique and delicious drinks that perfectly complement your menu and delight your guests. From barrel-aged spirits to craft beers and boutique wines, we have a diverse selection to cater to all tastes. And those not wanting to drink alcohol don't need to miss out either, thanks to our fabulous range of mocktails.
Entertainment and Decorations
You can enhance the ambiance of your birthday party with thoughtful decorations and entertainment. We encourage you to work with our event team to bring your vision to life, whether it's creating a specific theme, arranging live music or a DJ, or incorporating personalized decorations. We'll ensure that every detail is executed flawlessly, creating a festive atmosphere that will make you see why we have the best restaurants to celebrate birthdays in Dubai.
Enjoy The Celebration
On the day of your birthday party, let go of any remaining stress and simply enjoy the celebration. Our dedicated team will be on hand to ensure everything runs smoothly, from welcoming your guests to serving the delicious food and drinks. Relax, socialize, and make cherished memories with your loved ones as you revel in the joyful ambiance of your Hunter & Barrel birthday party.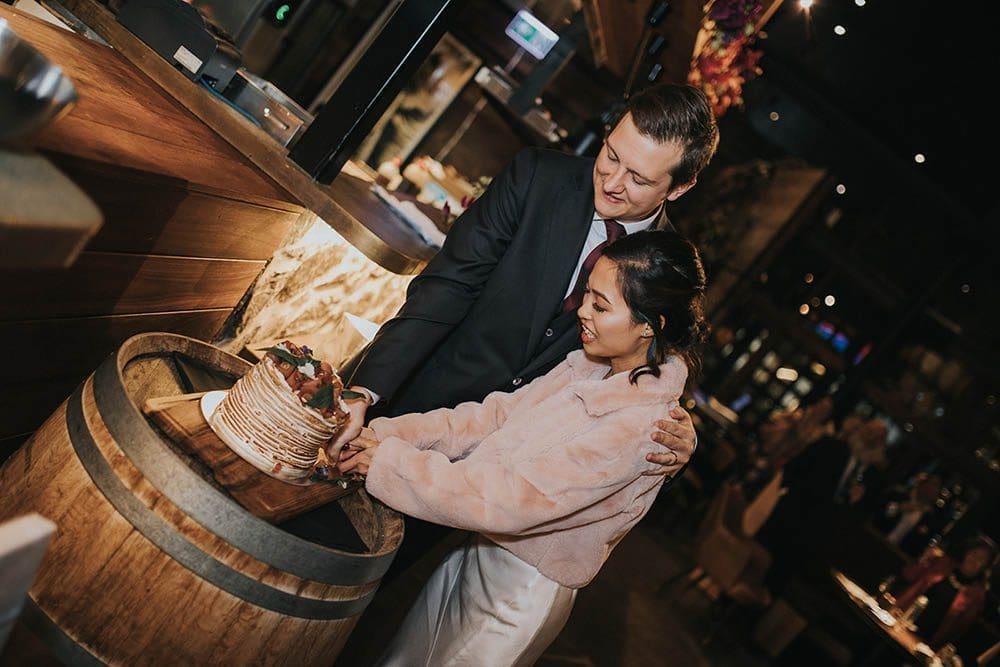 Planning a birthday party should be a delightful experience, and at Hunter & Barrel Steakhouse Dubai, we're committed to making your celebration a stress-free and unforgettable occasion. With our exceptional venues, personalized menus, and dedicated event team, your birthday party will be one to remember.
Want to find out more about why we're among the best restaurants in Dubai for birthday events? Contact us today so we can organize the party you deserve!